Not your usual team building
Industrialium
Industrialium is a puzzle hunt with a backstory taking place in the underground parts of an Old wastewater treatment plant in Praha-Bubeneč. Brick corridors of this industrial temple and puzzles worthy of the great Czech inventors cannot wait to welcome you.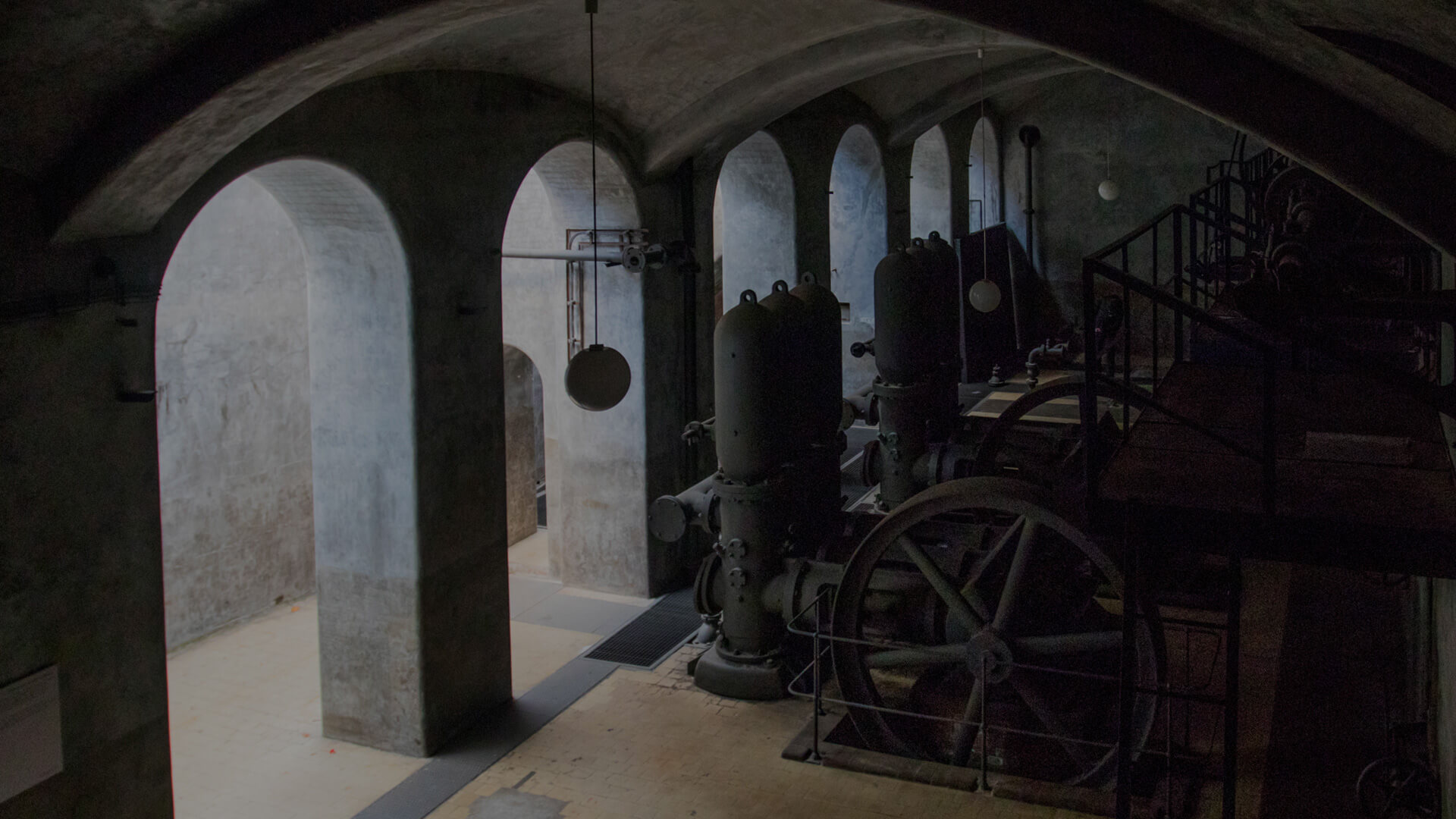 Company event with a story
In the years following the Great War, the wastewater treatment plant worked day and night to the benefit of the citizens of the capital city of the newly formed Czechoslovak Republic. Along with the new republic came new management and a stock-taking of all the equipment took place. Everything was counted, cleaned and meticulously recorded. Every item was registered along with its purpose and use case. Apart from one object.
To their surprise, the employees found something under an old office desk. A board that had various holes drilled in it and was fitted with pegs. The board didn't seem to have any obvious purpose. It didn't belong to any of the machine equipment. Nobody could recall what it could possibly be used for. Or at least nobody admitted it…
Entering the underground – who, when and how?
The game is suitable for a group of at least 10 people. It is designed primarily for businesses but can be enjoyed by a bigger group of friends just as well. We always work with teams of 3-5 people who compete against each other for the fastest and highest-scoring result. There can be up to 30 people in the underground premises at the same time. In the case of larger groups, we also prepare additional activities on the ground so that everybody can enjoy their time below the surface.
At the very beginning, we introduce the story to you and explain the rules before letting you explore the grounds accompanied by the employees of the facility from the beginning of the 20th century (our costumed guides).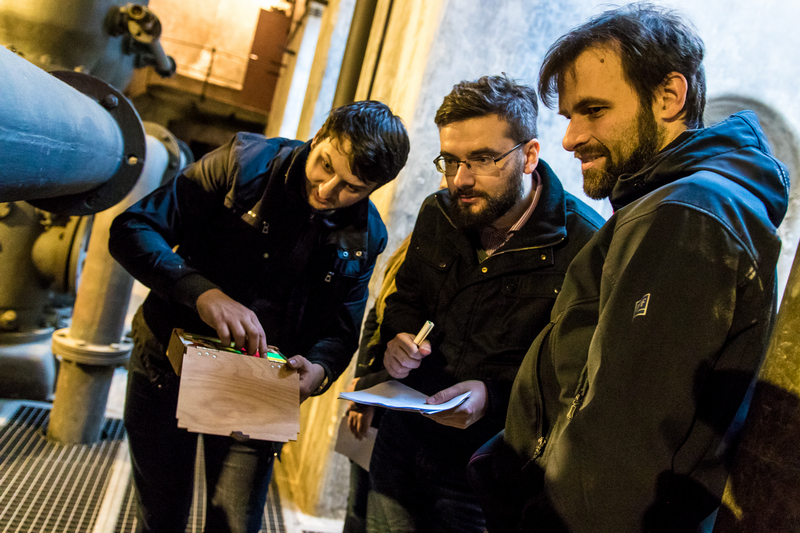 Old wastewater treatment plant in Praha-Bubeneč
It stays hidden on the river bank on the northern periphery of Prague. It used to be indispensable, then forgotten and now is being brought back to life again. Mysterious and unique at all times. Brooding brick lady from the past century. Recognizable from afar thanks to its twin chimneys.
From the outside rather than an industrial building it resembles a cathedral and keeps an architectural treasure inside. Elegant lines of the precisely designed corridors compliment the beauty of the impeccable craftsmanship of the machinery. You do not need to be an engineer to admire the stunning collection of gears, carts, pipes and handles. You say that there used to be a certain odour present thanks to its purpose? Who could possibly mind with such a charmer.
We can liken this game to an escape room, but…
…you are trying to delve deeper into the secrets rather than escape.
…you are competing with other teams rather than playing against the game.
…the number of players is flexible (you are not limited by the usual number 5).
…we promise that it will not only be fun, but a real challenge as well. Can you do it?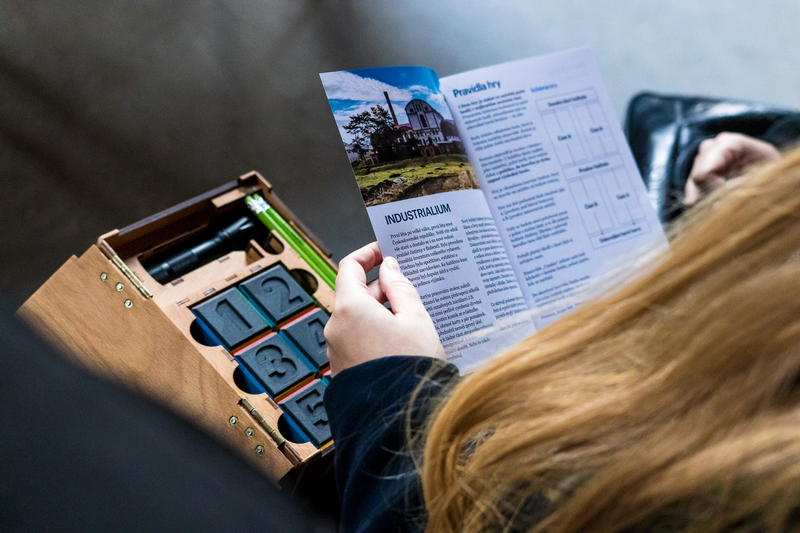 Do you want to experience Industrialium with your colleagues?
If you are interested in the Industrialium program, let us know. We will be happy to write an offer for you or answer your questions. And if you don't like forms, call Luděk directly on +420 720 737 390 – he will be happy to advise.
Who can give a reference to Industrialium?
Do you want to look at other programs as well?