Not your usual team building
Cryptomania RACE
A real challenge. A dramatic race until the very end. Team. Strategy. One task after another. Ciphers, logic puzzles, brain teaser. Climbing, water, scooters, or just a simple way through a beautiful landscape… The clock is ticking, the day is getting shorter. And the finish line is behind yet another hill… You are not going to forget this adventure.
Cryptomania RACE is a linear team puzzle hunt with elements of outdoor and sporting activities. Step by step, task by task you make your way through the game and the given route as well. The race is a challenge. The tasks are non-trivial but definitely solvable with all the team members working together.
Motivation, team creativity, sharing of ideas, correct strategy and good time management. All of that counts. Our games are not won by the teams of the best mathematicians or the fastest runners. The key to success lies in good spirits and the will to overcome all the obstacles lying ahead of you.
Anytime anywhere
You can compete in the middle of a city or anywhere in nature. Together we find the best route, establish the distance and design tasks tailor-made to suit your requirements. We visit the highlights of the route and guide all the teams to the destination of their choice. Who gains the most points along the way? Who arrives first? Anyway, you should reserve 4-6 hours for the Cryptomania RACE.
Do you want to begin right in your office or combine the start with a company meeting and visit a nearby castle? Day or night with the help of headlamps, weekdays or after Sunday's lunch. 3, 2, 1, go!
5 reasons why choose the Cryptomania RACE
Very intensive teambuilding experience.
Intriguing original tasks which you will not find anywhere else.
Complex online gaming system.
Experienced team of hosts.
We can do it all in English.
Outdoor racing is not just about puzzles…
Let us make it even more interesting. We like to incorporate outdoor and sports elements into the Cryptomania RACE. A part of the route may be completed via waterways (even in the middle of Prague or Brno), you may get on a bike or try a scooter.
Is your company full of hardcore sports enthusiasts? Send them across a ridge on snowshoes. Do you prefer a more relaxed experience? Use public transport and have a little coffee break midway through.
Do you think something is not possible? Just ask us. We love thinking out of the box and including new and fresh elements in our events.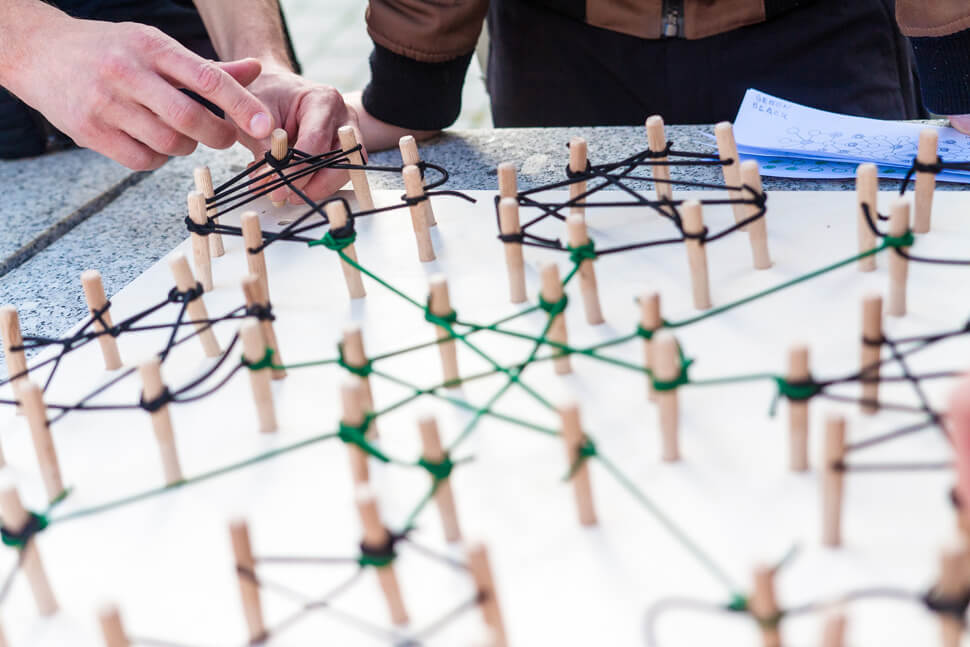 Is Cryptomania RACE the right thing for you?
Cryptomania RACE is suitable for groups of at least 20 participants. The upper limit is virtually nonexistent. We have experience organizing events for several hundreds of participants but secretly dream of breaking the record of 2,100 people from the 10th TMOU non-commercial puzzle hunt. From our experience, it is best to work in teams of five, as this size allows the teams to engage all the members efficiently.
You are not sure whether this is suitable for your company? Age, gender or profession do not matter. The key element is the motivation to play and enjoy a game that requires a little bit of thinking, cooperation and covering a certain distance.
Do you want to experience Cryptomania RACE with your colleagues?
If you are interested in the Cryptomania PUB program, let us know. We will be happy to write an offer for you or answer your questions. And if you don't like forms, call Zbyšek directly on +420 737 712 893 – he will be happy to advise.
Who can give a reference to Cryptomania RACE?
Do you want to look at other programs as well?