Not your usual team building
Cryptomania Online 60′
Do you need to brighten up an online company gathering, upgrade a team meeting or join colleagues from all across the world? Fast and dynamic 60-minutes-long game is exactly what you are looking for.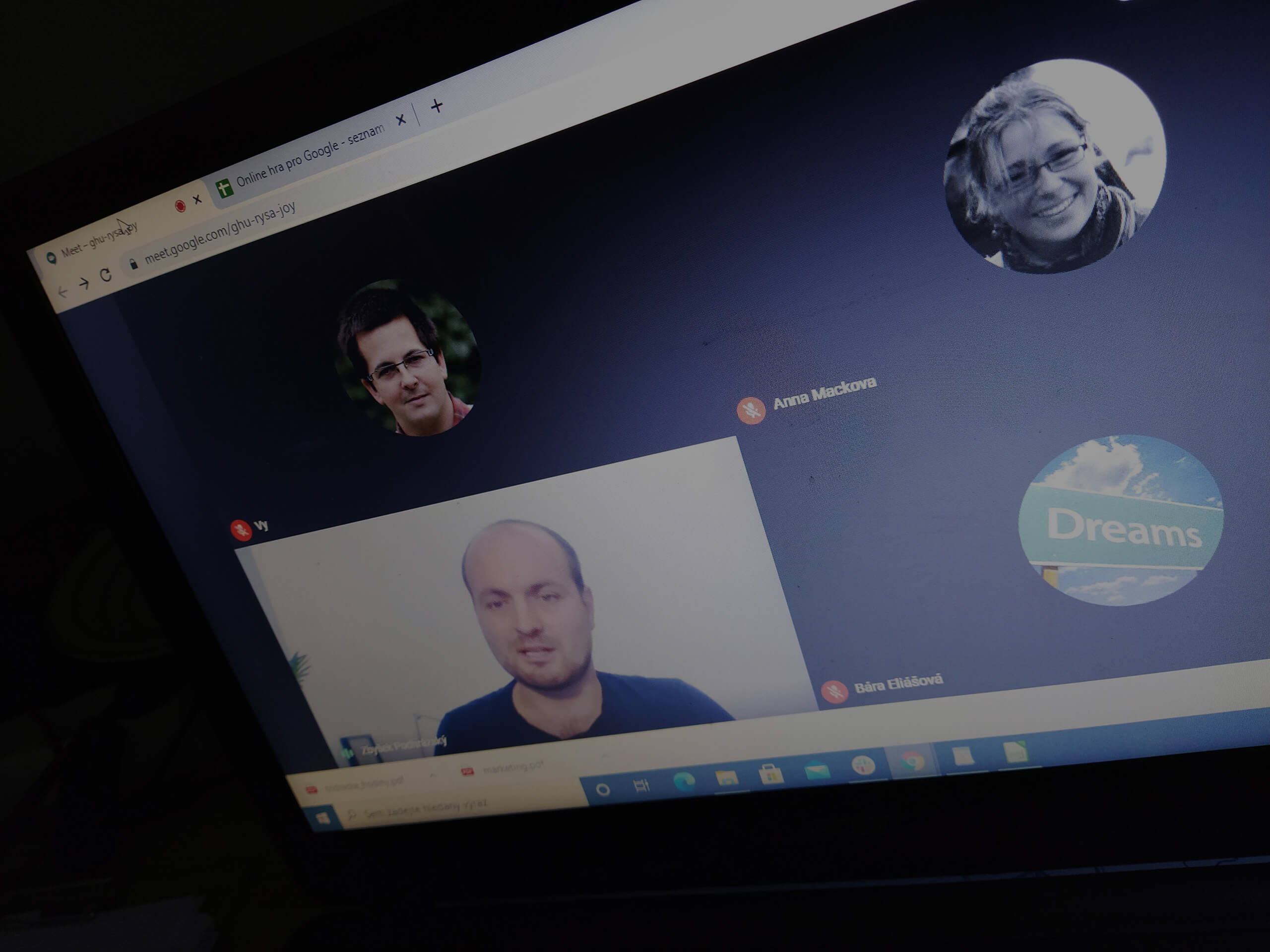 Play where you feel good
Cryptomania online 60' is an hour-long team puzzle hunt that you can play from the comfort of your desk chair whether that is in the office or your home. It is a competition of small teams (3-5 members) that can be together in an office but it works just as well if they only meet online. The number of participating teams is virtually unlimited.
Three tiers of the pyramid
Before the actual puzzle hunt starts the teams need to be formed. The game begins with a presentation in a common virtual room using the platform of your choice. We supply the online gaming system and experienced hosts who are available to the teams throughout the game.
The game itself is designed as an imaginary pyramid. The bottom tier consists of the easiest puzzles, the middle one is made up mostly of tasks of intermediate difficulty and the top tier hides the trickiest ciphers of the game. Teams gain points for each puzzle they solve and as the tasks get more difficult the more points are to be earned, of course.
After the 60 minute time limit the players meet once again in the common room for the presentation of correct answers and results.
5 reasons why choose
the Cryptomania Online 60′
You choose the communication platform and we gladly help you with organization.
The puzzles are tailor-made to match your experience and needs.
Fast and dynamic game in 60 minutes.
The teams are motivated and supported by our hosts.
Available in Czech and English.
Every set of puzzles is carefully designed for each group to meet their needs. In Cryptomania 60' you encounter puzzles of varying difficulty but solving them should not take more than a few minutes so that each team can go through several tasks during the game.
You do not feel like spending all the time looking at the screen? We can arrange for you to get the physical (paper) form of the puzzles. Either we send you a file for you to print or we prepare a package for each participant. This option gives us more freedom in the choice of the puzzles. Do you think a cipher on a paper can only be solved with a pen? Let us show you otherwise!
Do you want to experience Cryptomania Online 60′ with your colleagues?
If you are interested in the Cryptomania Online 60′ program, let us know. We will be happy to write an offer for you or answer your questions. And if you don't like forms, call Zbyšek directly on +420 737 712 893 – he will be happy to advise.
Who can give a reference to Cryptomania Online 60′?
Do you want to look at other programs as well?