About us
We like to create adventures for businesses, colleagues, families and groups of friends. We take you on a ride through remarkable places and stories using our puzzles. Sometimes we do it online but we prefer outdoors - in nature or in the streets of Czech and Slovak cities.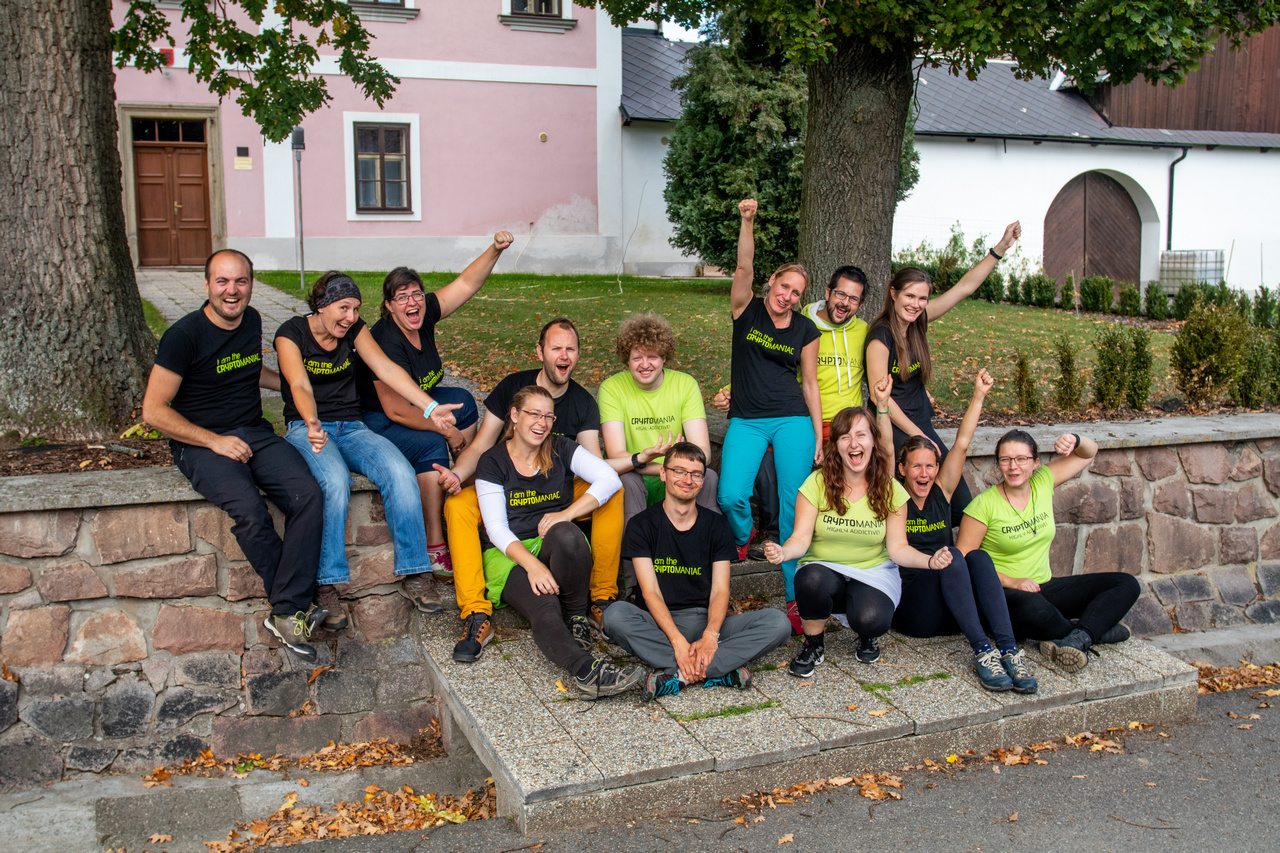 Our team is one of the most experienced ones you can find in the field of puzzle hunts. Some of our members were there at the beginning of a legendary TMOU game in Brno and the following expansion of puzzle hunts in Czechia and surrounding countries. Not only do we have plenty of experience with organizing outdoor and puzzle hunt races, but we take part in them regularly (more or less successfully) as well.
In the time of our existence, we have managed to gain a nice collection of trophies. Our Cryptomania outdoor trails won us the 1st prize at the 2016 TTG Travel Awards (Best start-up or innovation in tourism award), while our project "Brno, co není" was awarded three times in 2019 – twice the 1st prize at the IMC Czech Awards and once the 3rd prize at the IMC European Awards.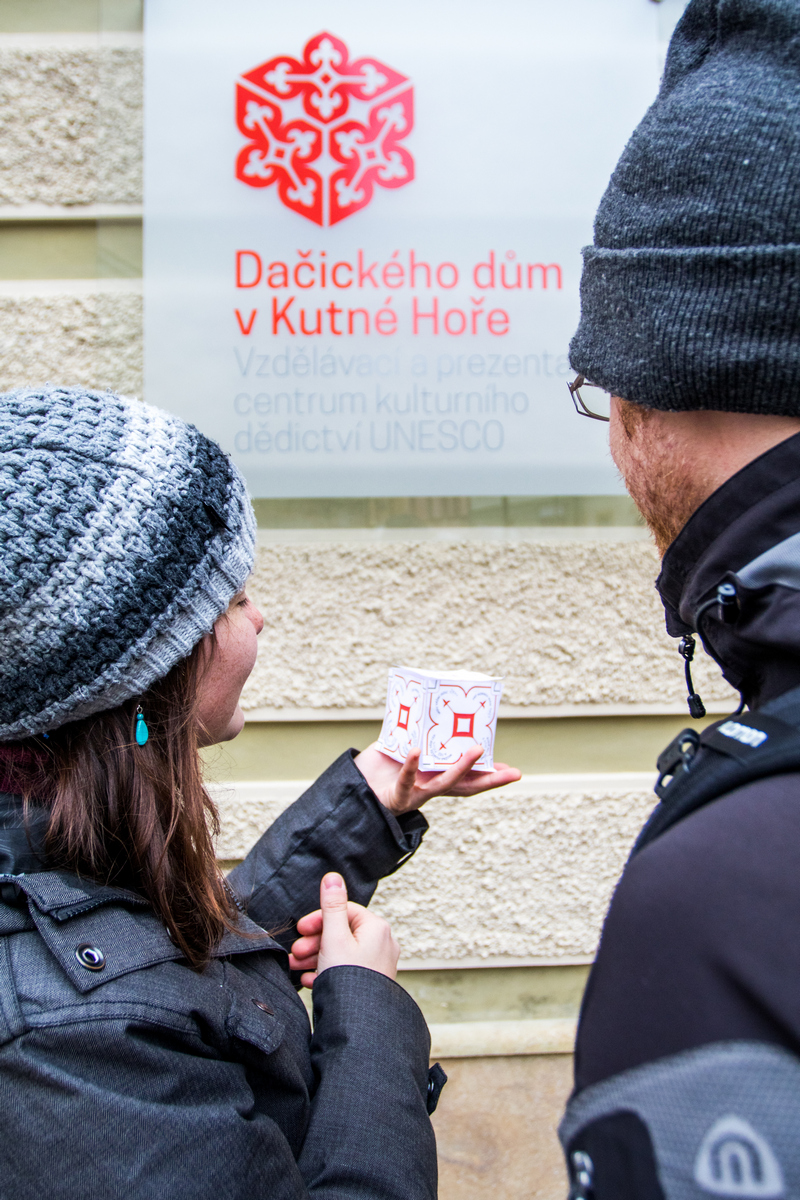 Most of us Cryptomaniacs have experience in the field of experiential learning. Among us you can find people from Instruktoři Brno, PROUD Ropes Course, Prázdninová škola Lipnice – Outward Bound Czech Republic , Velký vůz and many more similar organizations. Now we can use everything we have learned while working and organizing events. Ciphers, designing events and games, creating tailor-made trails for our clients – that is our definition of "dream job". We like what we do and we are happy that our clients see and appreciate it.
We use puzzles because they represent the problems we all encounter in our everyday lives even though it may not seem like it at first sight. Such a puzzle has clear instructions and you know, more or less, what the result is supposed to look like. What you do not know is how to get to the said result. Puzzle-solving helps us cultivate our creativity, ability to look at problems from a different perspective, thinking out of the box, patience and diligence.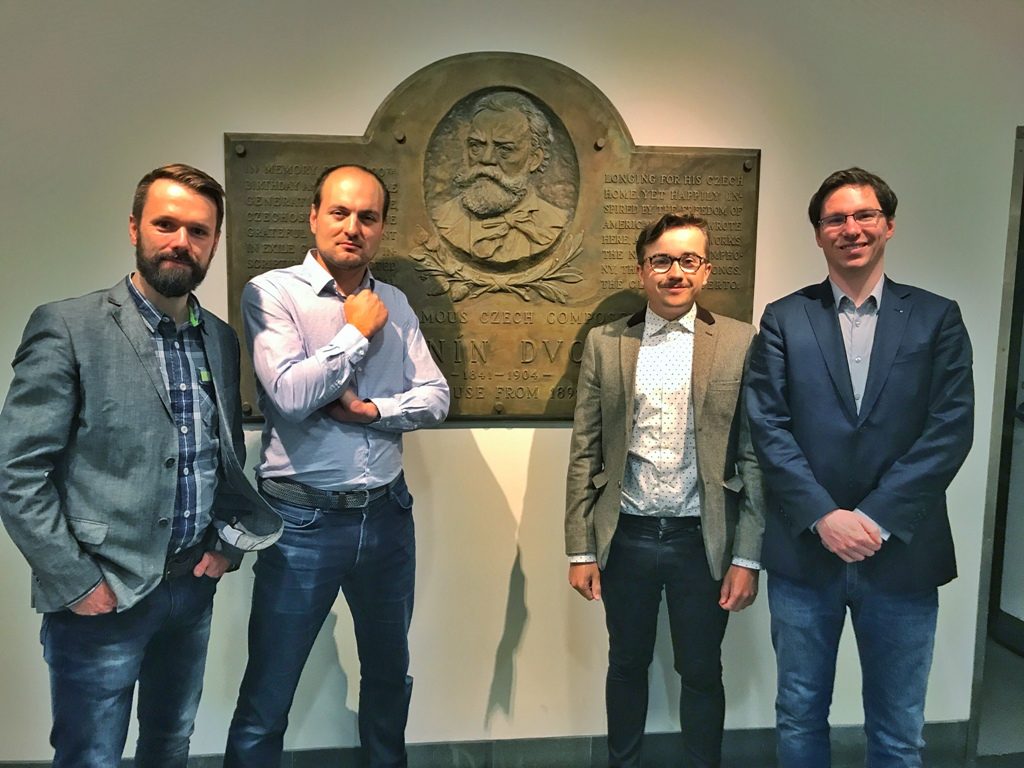 Are you interested in individual people?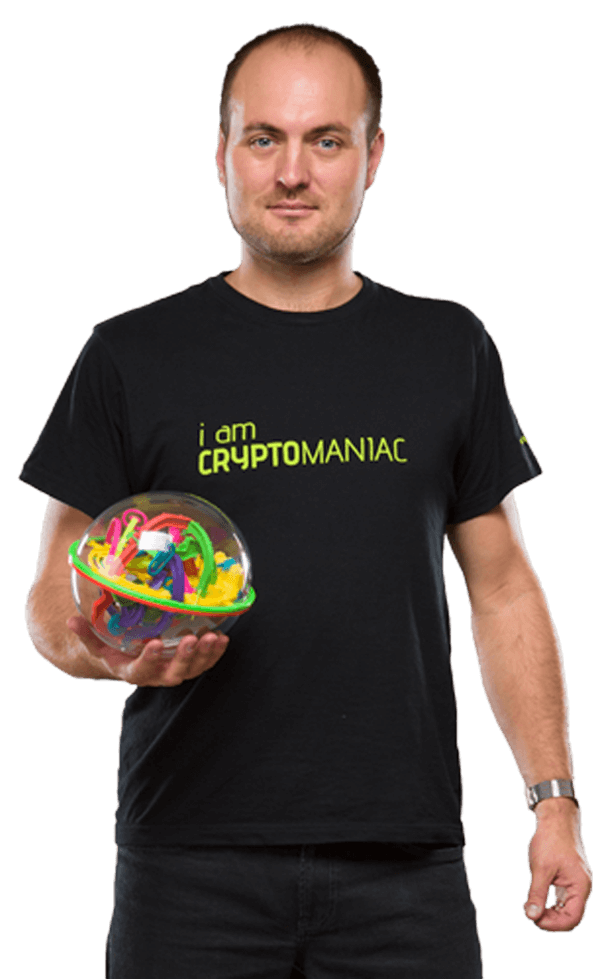 Zbyšek Podhrázský
Zbyšek is the CEO of Cryptomania. In the year 2003, he completed a year-long course for adventure education instructors and dedicated his time to developing human relations using this method ever since. His main focus are team building courses and events including hosting courses in English for international teams. Zbyšek is behind the legendary puzzle hunt TMOU and holds several certificates in the field of experiential learning and outdoor training issued by the Ministry of Education, Youth and Sports. Aside from Cryptomania, he has engaged in methodical guidance in the acceleration programmes in the Impact Hub focusing on Design Thinking and human-centred Design. He is currently lecturing on Tourism Marketing at a university and also works as a project manager in Seznam.cz.
Luděk Hrnčíř
Luděk is the head of the Cryptomania instructors. He is not afraid to make complex strategic games happen and host original programmes designed and made to fit the particular environment and group. His favourite tasks are role-playing, hosting family days and business parties. He began his career working as an instructor for o.s. Velký Vůz and organizing many events at the PROUD Ropes Course. His main focus is outdoor races, puzzle hunts and events interlaced with engaging stories and contagious atmosphere.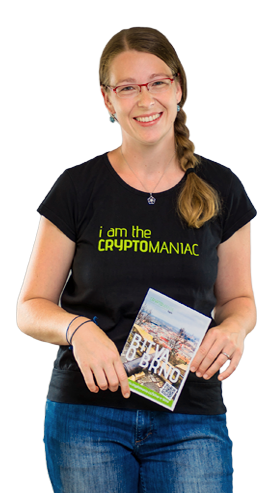 Anna Macková
Anna is the chief instructor and an office manager of our Cryptomania team. She is able to keep our office in order, organize any course or event possible or handle the logistics of several events happening simultaneously in different parts of the country. On top of that, she has a sense of both Czech and English as well as a love for puzzles. The last things you need to know about her are that she can tie the figure-eight knot behind her back and makes the best coffee.
Barbora Eliášová
Bára is an invaluable help in our office. She facilitates the smooth running of our trails, graphic design and many more things that nobody else likes to do on top of that. At the moment she is studying Artificial intelligence and data processing at Masaryk University in Brno. She likes dancing and acro yoga and dreams that one day she can run away and join the circus. Working with us is great practice for that.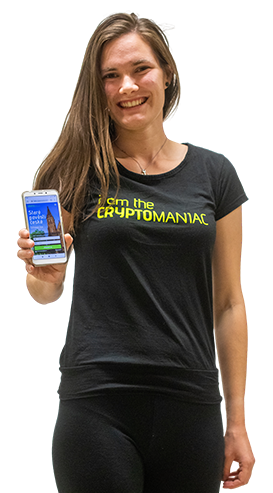 Jan Drábek
Jan is our IT guru. He can much more though, of course. He has co-organized the TMOU puzzle hunt and several games for high school and university students (working with Spolek přátel severské zvěře). The never-ending maintenance and development of our gaming system and shop rest on his shoulders. Aside from that he also designed one of our online games – Loupež po telefonu (now only available in Czech).
Matěj Klusáček
Matěj is one of our game designers (Před Pikolou, za pikolou and Obrazy Josefa Temperníka, both only available in Czech) and also a host of our business events. For years he had been the chief organizer of the TMOU puzzle hunt and he still takes part in preparations for similar games and events. He graduated from the Faculty of Informatics at Masaryk University and completed a year-long course for adventure education instructors in 2009. He dedicates his free time to sports (orienteering), music and poetry slam, in which he won the title of the champion of the Czech Republic in 2019 under the pseudonym Pan Fenek.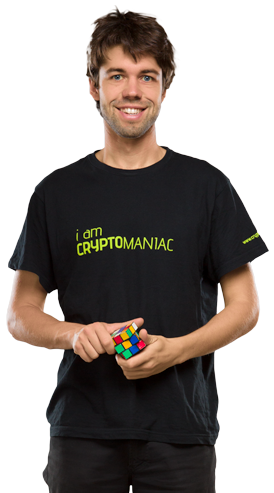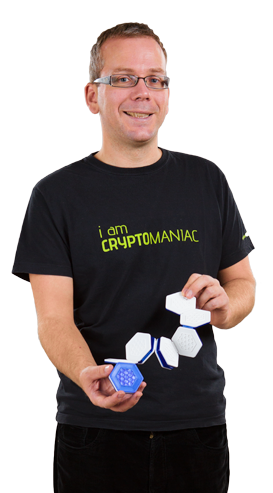 Ivo Cicvárek
Ivo works with Cryptomania as an instructor, one of our leading puzzle designers and the author of the game Fantom Brna (only available in Czech). Since the 1990s he has been dedicated to education, teaching, game design and dramaturgy. In the years 1998-2008 he worked as a Czech language and Arts teacher at Gymnázium třída Kapitána Jaroše (grammar school) in Brno and simultaneously (since 2003) he has worked as a script editor for Czech Television. For Czech Television he created, among others, a competition for high school teams Za školou, from which the best 100 problems were published in a book in 2011. Ivo is a long-time organizer of the famed TMOU puzzle hunt and he has come up with over a hundred unique puzzles of which many became legendary in the player's community. He is also a co-organizer and consultant of many more puzzle hunts and races as well as a frequent and successful participant in such events. He dedicates his free time to music, he has recorded many albums and has been writing lyrics for renowned musicians, such as Petr Bende.